Podcast: Play in new window | Download
Subscribe: iTunes | Android | RSS
Audio Quality Warning: our apologies but there was a bit of an echo during some of this episode.
Ruby Madden is an erotica author who is branching out into the Science Fiction Romance genre. To help her kickstart it she's putting together a multi-author bundle with other Science Fiction Romance authors. A bundle that will pay all of the authors involved a royalty share. She's done this before with a Paranormal Romance bundle (under her Emerald Wright name) that is doing very well on Amazon.
This week's show was very informative and will help anyone who is interested in either being a participant in a book bundle or as an organiser of one. We discussed the process and logistics of organising and running a multi-author bundle, the pros and cons of it all as well as what on earth possessed Ruby to do such a thing…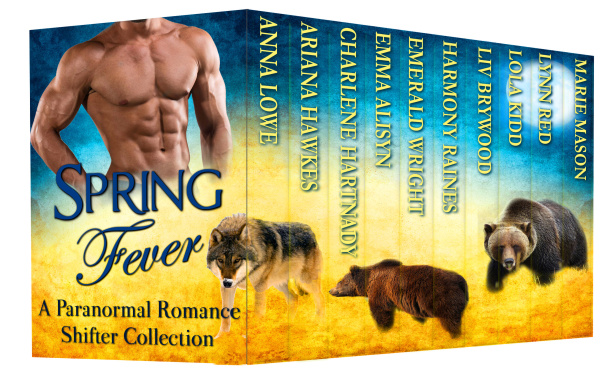 About our guest:
Like many authors, Ruby Madden can't live without chocolate, coffee & great books to read. Even better when she's reading with a mocha to sip on! She lives in the gorgeous Pacific NW and has a huge soft-spot in her heart for all of God's creatures in the animal kingdom. Since her day job can be so challenging, stressful and rewarding; she loves to escape into the luxury of writing sexy, romantic stories, connecting with readers & making friends in the author community.
Questions asked and things discussed:
I see that you write eroctica in many different flavours

Can you tell us about the pen name and their brands?

Why did you decide to write in other genres–Paranormal Romance and Science Fiction Romance?

Are you finding it easy to find curvy stock models or just gone for the hot man chest?

Why did you decide to set up your first multi-author bundle – Spring Fever?

What other benefits would an author get from joining a bundle?

Are there any downsides to being in a bundle like this?

What do you mean by pulling your weight?

How do you handle communication between authors who presumably have different timezones?

How do you handle contracts and get them to the authors?

What did you wish you knew before you started this?

Demelza asks

: Are you able to share details of the advertisers that worked for you?

How is the LLC set different compared to your private author business?

When looking for books for the bundle what is it your looking for?

What else do you do as the organiser?

Who are the folks you like to have in bundles?

Are you a full-time author now?

So tell us a little bit about your writing process? Your schedule, number of words?

How much communication do you think is key to keeping your readers interested and engaged?

What are you spending the rest of the day doing?

Is it more work to promote and market a bundle vs one of your single titles?

How do you maintain the balance between life and writing / publishing?

Is there anything you hate–other than all that time spent advertising–about the writer's life?

Demelza asks: How many copies of her USA Today bundle sold in the week it hit the list?

What is the goal for the current Science Fiction Romance bundle you're putting together?
Links and mentions:
SignatureConfirm – Make your own custom contracts, send them by email, and get them signed faster
Book Buddy – Site that reviews promotional sites and their return on investment
T.S. Joyce – Popular and prolific paranormal romance author that Ruby finds inspiring – warning lots of man chest ;P
If you have a second, an iTunes review would be VERY appreciated!
Join us next Thursday 7pm PST / 10pm EST
when we chat with Kevin Tumlinson