The Self-Publishing Roundtable (SPRT) is a podcast and blog
Every Thursday Night 7PM PST / 10 PM EST we stream an interview or discussion live on YouTube, and this website.
For those who like to read words, we (or a guest) sometimes blog on Wednesdays.

Don't want to look at our pretty faces? Then get the audio, available on iTunes.
You can also watch us on our YouTube channel at any time.
Most Recent Podcasts and Blog Posts

Podcast: Play in new window | Download
Subscribe: iTunes | Android | RSS
Bob Mayer is a former Green Beret and traditionally published author turned indie. He has a long backlist (and frontlist) that includes military fiction, military science fiction and historical as well as a handful of collaborations with popular romantic comedy author Jennifer Crusie. We talked with Bob about how writing military fiction, co-write with an author from a completely different genre and how to be a self-published author. This was certainly an interesting show!
read more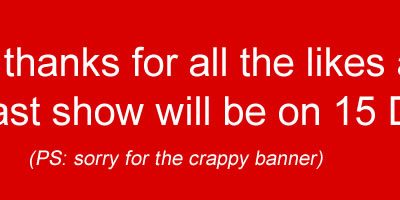 Dear listeners, viewers, fans and fellow authors, We regret to inform you that the Self-Publishing Roundtable will be closing for good at the end of this year. Our final episode will be at the usual time on Thursday 15 December. We look forward to seeing you all there...
read more