Podcast: Play in new window | Download
Subscribe: Apple Podcasts | RSS
FYI: Bob had some audio issues on his end. We were able to cut most of them out in the audio download but some had to stay in.
---

Bob Mayer is a former Green Beret and traditionally published author turned indie. He has a long backlist (and frontlist) that includes military fiction, military science fiction and historical as well as a handful of collaborations with popular romantic comedy author Jennifer Crusie. We talked with Bob about how writing military fiction, co-write with an author from a completely different genre and how to be a self-published author. This was certainly an interesting show!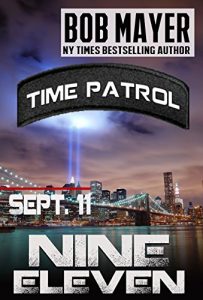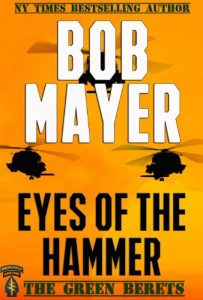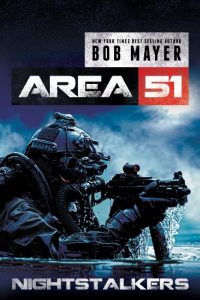 About our Guest:
Bob Mayer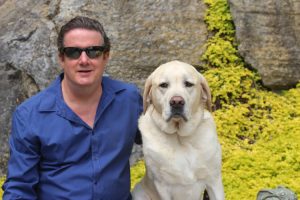 is a NY Times Bestselling author, graduate of West Point, former Green Beret and the feeder of two Yellow Labs, most famously Cool Gus. He's had over 70 books published including the #1 series Time Patrol, Area 51, Atlantis and The Green Berets. Born in the Bronx, having traveled the world (usually not tourist spots), he now lives peacefully with his wife, and said labs, at an undisclosed location.
Questions and Topics Discussed:
Bob talked about his writing journey and how he got to this point

It's not surprising then that your books have a military theme to them, how would you classify each series?

Do you find the readers of your historical fiction will read your military sci fi or are they more genre specific?

What market research do you do before starting in a new genre?

What are your tips for finding those readers?

How do you keep your metadata fresh for over 70 books?

Bob talks about why he set up his publishing company, Cool Gus

What is it that your readers in particular like?

Bob talks about writing style

When you're teaching writers how do you tell people how to do that?

Bob talks about his social media

How did you and romance writer Jennifer Crusie end up collaborating together on three books?

Then he fell offline

Erica asked about how Jennifer and he collaborated together on Agnes and the Hitman.

Then he fell offline again

What would your advice be if a writer wants to collaborate with someone who writes a different genre?

You said you learned a lot about writing with Jennifer, did that mean you started writing more romantic elements in your future books?

Have any of your books been optioned or do you want to go that way?

How have you built your mailing list and what kind of advice do you give authors of Cool Gus?

What do readers of military fiction expect in a book from you?

Bob talks about trying to start a new genre called Technomyth (technology and mythology)

How much time do you spend researching?

Wayne Stinnett asks: As a conservative military type, how do you get into the mindset of the antagonist?

Do you come at a story from the characters or the plot first?

Bob shares his writing day

Going forward what do you think indie authors should be doing?

What are you going to do next or do you want to keep it hush hush?
Links and mentions:
If you have a second, an iTunes review would be VERY appreciated!
Join us next Thursday @ 6pm PST / 9pm EST
when we chat with Chris Fox
& our final episode will follow @ 7pm PST / 10pm EST