Paranormal Suspense and Thriller author Ivy Sinclair has kindly agreed to let us share her post on our blog!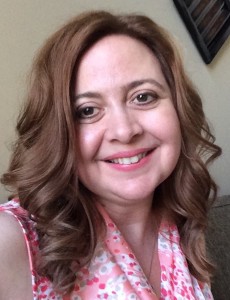 This post isn't intended to be a braggery kind of post, but hopefully offer up some helpful tips for any writer who wants to write faster and get a ton of words down on the page. The way I do this isn't for the faint of heart and isn't something I just woke up one morning and said "I'm going to be a crazy ass writing fool today." I write fast- and this just tells you how fast and how much I can write when I'm properly motivated.
Even if you have no desire to ever try any of this kind of lunacy (much like I enjoy running well enough to do a 5K, but I have no desire to run a marathon), you might find a tip or trick here in any case.
Prior to this particular 2-day writing marathon, my personal best for 2 solid days of writing was in the 20-22K word range. I had done that several times, and I honestly thought this marathon was going to be the same. Turns out, because I needed to get to "THE END" no matter what- I needed to go longer than I anticipated. Luckily, I had set myself up to do it and out popped the necessary 6,000 more words.
Let's dig in.
The first piece of the puzzle involved the dreaded "D" word: DEADLINE
Whether self-imposed or put on you by someone else (I'm looking at you, Amazon- stupid 10-day pre-order window deadline), having a deadline creates a sensation of what I'll call positive anxiety. Your deadline should be publically announced somehow- tell your family or friends, tell your fans. Absolutely, write it down. Put a note in your calendar. Make sure it's visible there in front of you all the time.
In my case, I'd written half of my novel already but had slacked off a bit. When I was 10 days away from the promised publishing date that I'd given my fans, I knew I was quickly approaching the point of no return. It was disappoint my fans or get the manuscript done. That deadline set the fire under my ass.
The second piece of the puzzle is SCHEDULE
You have your deadline. You (hopefully) know enough about yourself and your writing process to know how long you realistically need to accomplish your goal, and you know what you have going on in the rest of your life around that time. Strategically pick days/times that work best for you to focus exclusively and wholeheartedly on your story.
That means you might have to have some tough conversations with the people around you to tell them to leave you the heck alone- of course, I'd soften that by sharing with them the importance of what you're trying to do and how they can best support you. Get their buy-in and make them your cheerleaders. Promise them updates in-person (if you live with them) or via text or social media. Having a cheering squad is kind of fun- and also serves the purpose of keeping them out of your face.
I picked a weekend where I had no commitments on Sat/Sun, and the kids were with my husband's ex. Quiet house. I encouraged my husband to rev up his Xbox One and have at it for the weekend. Win-win.
The third piece of the puzzle is PREPARATION.
Now, this is the point in the post where I expect to lose the pantsers, so I've got to say something brilliant. How about- I'll give you some thoughts on how to make a tiny, little, minimal outlining task fun? (I promise- practically painless.)
I was scarred for life by the horrible outlining requirements for school papers back in junior high/high school. If I never have to look at main bullet + 3 required sub-bullets format again in my life, it'll be too soon. I vehemently opposed doing any kind of plotting ahead of time with my books, and I did okay with that for a long time.
Then I started interviewing other authors last year, and these were people who were seriously killing it in terms of sales and building a rabid fan base. Almost without exception, every one of them plotted their books out in advance. Some of them went far more in-depth than others, and everybody's process seemed a bit different. That's when I realized that I could make plotting what I wanted it to be in a way that worked for ME. Suddenly, my opposition to the idea waned.
Here's what I do. (This is the FUN part.) I put a big whiteboard up on the wall of my office. I separated it into the 3-act story structure. (That's a whole other post- but that has completely changed the dynamic of my writing.) Then I bought a stack of brightly colored post-it notes. On each one, I wrote one sentence describing a scene in my story. (In black sharpie- so the sentences aren't that long.) Then I stuck the post-it up on the board where it fit in the story.
When you have that done for every scene (or chapter), you have a lovely visual diagram of your story. You can move bits around if something doesn't make sense or add something in if you see a gap. This whole process can take me anywhere from 5-15 minutes depending on the story length.
Then I open up my pre-formatted Word document and align chapter headings to my storyboard. I type in my one sentence summary for each chapter/scene. I take a break. Later, I come back and flesh out the chapter summaries a bit more- usually 200-250 words per chapter.
That's it. That's the extent of my outline, and I made it as painless as possible.
Now, if I'm doing a preorder, that's what I use for my draft file upload. I know some folks will probably flip about that, but I've used this process over half a dozen times, and it works for me. I've never missed a deadline, and I don't plan on it. I put a warning note at the top that if they're seeing that message to contact Amazon because they got the wrong file (in case Amazon messes up the draft vs. final file for some reason.)
Now we are really for the crucial piece of the puzzle: SPRINTS.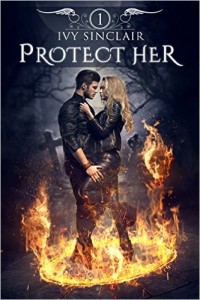 You've scheduled your time and cleared your calendar. You've committed publically and to yourself you're going to do this thing. You have your outline (however bony or robust it is) ready and raring to go.
It's time to strap your butt to your chair and get the job done. I haven't found a more effective way to do this than Pomodoro sprints. 25-minute writing sessions following by a 5-min break before starting again. After having used sprints for a couple of years, I know that I average 1250 words in a single sprint. I realize that not everyone is going to hit that, but if you know what you're going to write (see PREPARATION above), and you keep practicing, you will get faster than you are right now.
When you know your average wordcount per sprint, you can divide that by the number of words you need to get in, and that'll tell you how many sprints you need to do in the time you have allocated. During my massive wordcount days, I usually plan on 10K words per day. That's 8 sprints of 1250 each.
I break it down like this: 4 sprints in the morning while I'm fresh. 2 sprints in the afternoon because that's when my energy is low, and my attention span has a tendency to wander. 2 final sprints in the evening before I give myself the reward of having a glass of wine and watching one of my favorite TV shows or movies.
Honestly, when I do it like this I still have time to have proper sitdown meals with my husband, putter a bit on the internet, and go to the gym or run errands. Or sit my lazy butt on the couch and stare off into space. It doesn't feel that strenuous. The thing is, you can't let yourself get distracted so much that you don't come back and do the work. (Very important!!)
I'd recommend changing the scenery up throughout the day too. I usually write do those first 4 sprints at my local Starbucks. Then I do the afternoon/evening sprints in different places in my house. I listen to either baroque or early jazz music with headphones during my sprints (also effective for giving my husband a visual clue that I am busy…) and that is the only time I listen to those genres of music. That's a productivity brain hack I read years ago to help train my brain to focus on writing. Do whatever you need to do to fight any kind of desire to be distracted.
When I had my 28,000 word weekend, I wrote 10K words on my first day and realized that if I did the same on the 2nd day, I still had too much runaway left on the story to finish it out. My whole goal was to get to the end of the story. So I did more sprints to fill-in during the afternoon and evening. I wrote "THE END" on the manuscript about 11pm that 2nd day, and I had done 15 sprints. (Some were a bit shorter because I got interrupted btw.)
My eyes were blurry. My brain was mush. But it was done.
Don't miss the final step of the puzzle: CELEBRATE
My favorite way to celebrate completing the first draft of a manuscript is to open a bottle of champagne and have a toast with my husband. Know that if you attempt anything like this, the day after you're done your body will probably be sore, and your brain pretty fuzzy. What tempers it is the giddy feeling of kicking ass and taking names for a job well done. J
I'd recommend taking the day off work completely and being kind to yourself. Sleep in. Get a massage. Take a long walk. Go shopping. Take a nap. Veg in front of the TV. Whatever strikes your fancy but recognize that it is important to do that if you ever think you'd do it again.
So that's it. How I wrote 28,000 words in two days and some thoughts on how you could do the same. Happy Writing!
Recommended Resources: 2K to 10K by Rachel Aaron for rapid writing, 5,000 WPH app from Chris Fox for timing sprints and tracking wordcounts
About the author of this post:
Ivy Sinclair is the author of two World of Wyrd series: the Greyelf Grizzlies bear shifter suspense series and the Urban Dweller romance suspense series, as well as the necromancer and demon paranormal thriller serial, Protect Her. She is a firm believer in true love, a happily ever after ending, and the medicinal use of chocolate to cure any ailment of the heart. Ivy's guilty pleasures include sushi, endless Starbucks lattes, and wine. Connect with Ivy on Twitter @Author_Ivy or on Facebook.