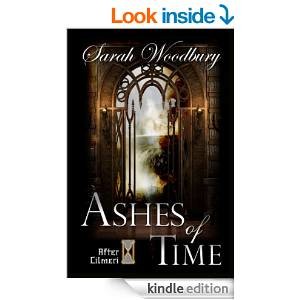 First of all, thank you for coming on the blog and congratulations on all your success.
For those that don't know your work, tell us about your books:
​Thank you for inviting me to your blog! I have written sixteen novels and two novellas, mostly within two series, both set in medieval Wales. The first is a series of five medieval mysteries, which follow the adventures of two sleuths, Gareth and Gwen.
The second series​ is the ongoing story of a time traveling family that rewrites the history of Wales. It's called the After Cilmeri series, named for the village where the last prince of Wales was supposed to have died (but doesn't in my books–spoilers!).
How easy or hard has it been to get visibility and build a name in your chosen genre?
Easy certainly wouldn't be the word I would use. It has required persistence more than anything else, and a little luck. I have been writing full time for over eight years, so quick it hasn't been 🙂 Visibility started slowly, as I think it does for most authors, but I was fortunate to have a backlist of five novels by the time I released my first book in January 2011. And then I was very lucky that my fourth book, Daughter of Time, released in March of that year, caught on pretty quickly.
What is the most successful promotional strategy you've used?
​Without question, it's making the first book in both series permafree.​ It was the difference between selling 30,000 books that first year, which is a lot, but not the 100,000 I sold the next year after I made Daughter of Time free.
Do you have a mailing list, and if so, what do you do to grow it?
​I do have a mailing list. I feel like I got into it late, probably only a year and a half ago, but it has been growing steadily since then. I do nothing to grow it but put a link to it in the back of my book. I don't want anyone on it who hasn't read my books and wants to know when I have a new release.
What is one unsuccessful promotion tactic that you'd never try again?
​Never again? I don't know about never because you have to be flexible and something that didn't work a year ago might work now. That said, I don't feel like blog hops do much for my sales​. People tend to participate in them for the prizes, not the books. When sales slump, I also have to restrain myself from throwing money at unproven advertisers.
Do you have any advice on how to get more reviews for your books?
​When people sign up for my mailing list, I send them an automatic response letter thanking them for signing up, letting them know what my latest releases are and when they will occur, and asking them to review one of my books if they haven't already. The number of reviews for my books, and their overall positive tone, has increased greatly as a result.
What do you know about self publishing now that you wish you knew when you first started out?
​I should have paid a professional to do my covers. It's amazing I sold 30K books with such bad covers. But it was early days and my prices were low and people bought them anyway. This goes hand in hand with wishing I'd realized sooner that this was a business, rather than a whim or a hobby, and I needed to treat it as such.
How has Free worked for you, and do you have more plans to incorporate free stories into your marketing plan in the future?
​As I said earlier, free is crucial to my marketing strategy. If something changes, I'll reassess, but for now, having a loss leader as the introduction to my series is working great. ​
What advice would you give to writers that are either just starting out and/or are struggling to get sales?
Write a series and write more. I don't publish every 30 days like I know some people say to do. Honestly, I haven't noticed that big of a change by not having a new book every 30/60/90 days or whatever. But you do need to produce content and sit in that chair even when you don't feel like it. I write 1000 words a day, every day, and then edit every day after the book is written. My goal is to release 3 books a year, and this year I'm on track to do 4.​
I would caution writers starting out not to focus on marketing their first book. A first book is great, but if you sell that to someone, they have nowhere to go. If you can be patient, I'd write three books in a series before you publish any of them. Very likely by the time you've written the third book, you'll have all sorts of ideas about how to make the earlier two better anyway. At the very least, if you can't wait, put a link to your email list at the back of the first book so you can contact those who've read the first book and liked it when you release the second.
And don't spam your friends and family. Don't! Get yourself a separate author Facebook page that fans can like. You can spam them to your heart's content.
What does one of your typical book launches look like–blog tours, giveaways, etc…?
​Ha. I laugh because I seem to be incapable of doing any of those things. My typical book launch is to set up a preorder, email my mailing list and post about it on my author page, and then forget about it until release day when I send out an other email and post again.
Do you have any advice for finding success on other platforms such as Barnes & Noble, Apple, and Kobo?
​Permafree. Permafree. Permafree. Nothing else works. And Bookbub for the permafree.​
What can we expect from you in the future?
​I have a new release, The Unlikely Spy, coming out on June 17th. It's the fifth Gareth and Gwen medieval mystery. Right now, I am writing the next book in the After Cilmeri series, Refuge in  Time, scheduled for a fall release.
Check out Sarah's books HERE