Podcast: Play in new window | Download
Subscribe: Apple Podcasts | RSS
There's no doubt that romance is the most popular genre. The readers are voracious and will follow their favourite authors with a passion. Quite a number of those readers are currently enamoured with Chance Carter. A man writing Bad Boy Romances for women. While male romance authors aren't unusual, they're more likely to write under a female pen name. But not Chance, he's flaunting his gender on social media and the fans love it. How much do they love it? Well, a recent release netted him 400 reviews in a week! So of course we invited him on to find out how he does it.

About our Guest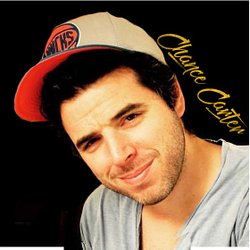 In his own words…
Hi, I'm Chance.
A Bad Boy who writes about Bad Boys. Who wouldn't want to read that?
Here's the deal. I write them. You fall in love with them. It's as simple as that.
As a guy writing romance, I always welcome suggestions from readers about the things I'm screwing up.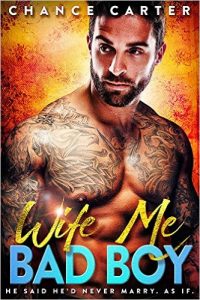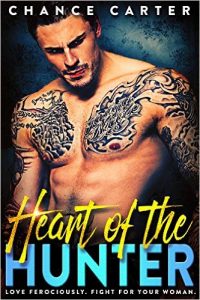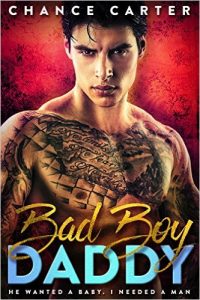 Questions and topics discussed:
We opened with a very important question: Boxers or briefs?

Chance told us a little bit about himself and his past writing efforts

Why did you choose to write about bad boys and babies?

Do you write romance and erotica because you were looking for a market that sells or are they something you like to read/write them?

Are you still writing in other genres?

Do you communicate with your fans often?

How many books do you publish in a year?

What does your day-to-day writing schedule look like?

Keriann_McKenna

asked: Can you describe your bad boys? Specifically what's bad about them?

CAMillerx

asked: How did you build your audience? From scratch?

What do you do to engage your fans on social media?

How many likes / shares and replies do you have on FB from your posts?

Walk us through your launch, how many days before you release do you start and who you go to promote?

Writerly

asked: Do you have a personal or virtual assistant?

Do you self-edit or hire it out?

Do you use promos in addition to your mailing list?

How much money do you put aside for advertising?

How long did it take you to sustain yourself to live off your writing?

How have you adjusted your approach when Amazon changes something?

What motivates you to keep writing / publishing?

Did you have to change your lifestyle when you first started out to fit your income?

Writerly

asked: Do you write or dictate? Or both?

Tell us about the covers…

Are you thinking long term? What's next for Chance Carter?

What would make you stop writing these books?

Other than getting the next book free, what else do you offer your subscribers? Do they get something else for praising you? 😉

Why do they like the baby?

Bad Boy Billionaire's Baby

Do you ever worry or have issues with your fans becoming too stalkery / creepy?

How does your Dirty Secrets short story differ from your Bad Boys?

CAMillerx

asked: Do you have tips for writing a book that will sell?

How many pen names did you have before this one?

Which do you think got a better response: you writing openly as a man or under a female pen name?

Who would be your dream writer to collaborate with?
Links and mentions:
Vellum <– to create ebooks
Createspace <– Where Chance publishes first and then uses to obtain reviews before publishing the ebook version
If you have a second, an iTunes review would be VERY appreciated!
Join us next Thursday 7pm PST / 10pm EST
when we chat with Jasmine Walt