Podcast: Play in new window | Download
Subscribe: Apple Podcasts | RSS

Editor and author Jason Whited joined us to discuss editing for indie author. Former SPRT host David W. Wright also popped in as a special guest co-host and added extra insight into Jason's process and also asked some interesting questions.
About our Guest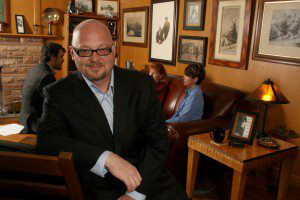 Jason Whited has spent twenty years editing and writing everything from the biggest hits in indie fiction to award-winning investigative pieces for newspapers and magazines across the country. For decades, he's forged stories that won't let go while helping writers from London to Austin to Australia hone their voices to a razor's edge.
Words are life, they're power, and for the past twenty years Jason has hunted them down: that magic phrase, that elusive clause, that perfect story to maybe nudge the world a little.
Whether editing some of the biggest indie authors out there or investigating the rich and powerful for national magazines like Esquire – while teaching other writers to do exactly the same thing.
Questions asked and discussed:
What should you be looking for in an editor?
Difference between editing non fiction and fiction?
You edit for so many different authors, how do you keep each manuscript and author straight?
What mistakes does Dave still make?
Question from Chrishaun in the live audience: Is it wise to have a different editors for different series? My editor is working on my major series and I would like to develop another tone for my novella series (in the same universe)?
What is your strongest genre?
Are beta readers worth it?
Pantsing vs outlining: what do you think produces a better result?
When do you know it's ready?
How do you help authors, tell them that they're not ready without destroying them?
What are your tips for self-editing?
What are your thoughts on dialogue tags?
What do you think about writer's block and how should people deal with it?
What do you suggest for a new author with a small budget set aside for editing?
What series are you writing?
What kind of trends are you spotting in self-publishing?
Links and Mentions:
Join us next Thursday 7pm PST / 10pm EST when we talk with horror and dark fantasy author J. Thorn