Podcast: Play in new window | Download
Subscribe: Apple Podcasts | RSS

This week we were joined by Honoree Corder. She specializes in changing the mindset of the struggling artist. Her daily practices and routines put writers on the right track to produce on a continuous basis. Her book Prosperity for Writers and the companion Prosperity for Writers Productivity Journal will push you towards abundance for your writing career.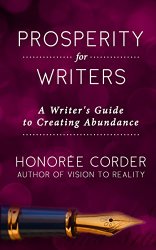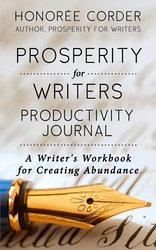 About our Guest: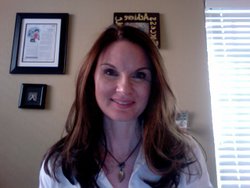 Honoree Corder is a best-selling author of more than a dozen books. She has passionately served professionals and entrepreneurs as their coach, mentor, and strategic advisor for nearly 20 years. Her mission is to inspire and motivate people to turn their vision and dreams into their real-life reality. By sharing her money-changing beliefs, affirmations, and proven success stories, Honoree has elevated writers from every day professional to financial success.
Questions asked and discussed:
What is a business coach (professional ass kicker)?

How many titles do you have out?

How did you get into helping fiction writers?

A client comes to you and they're an author, where do you start with them?

You talk about a fully realized vision, what does that mean? How does a writer obtain one?

Vision killers are people we all know, telling us that we can't make it as full-time authors, how should we deal with that or them?

You have a 100 day plan with the acronym STMA what does that mean?

Do you push authors in one way or another in recommending what they do next?

Being positive is something you focus on, so how do you do it?

How do you recommend people get over what you call 'The Gap'?

How would they increase their productivity? Are there some tricks and strategies?

Do you subscribe to the fact that you get more done earlier in the day, or are you not a morning person?

Circling back, you mentioned the 1.5. How do you set those things money-wise?

What differences have you noticed between your usual business clients and authors?

You like acronyms. What does FAME stand for?

You review your strategies and tactics. What did you do with regard to marketing in 2015 that you are dropping from your plans in 2016?

It seems like you're everywhere (on FB, etc) but you mentioned it's not always you. What kind of things do you recommend hiring out?

What else do you do that also brings in an income?

Do you encourage your fiction clients to do public speaking?
Links and mentions:
If you have a second, an iTunes review would be VERY appreciated!
Join us next Thursday 7pm PST / 10pm EST
when we interview Stephen Campbell, Hank Garner, Carl Sinclair and Patrick Stemp!