Podcast: Play in new window | Download
Subscribe: Apple Podcasts | RSS

Ever wondered why your favourite podcasters (who also happen to be authors) decided to start a podcast? Want to know how they spend their time and if they regularly rub virtual shoulders with the writing elite? Then watch this special uber-podcast and find out!
About our Guests:
Hank Garner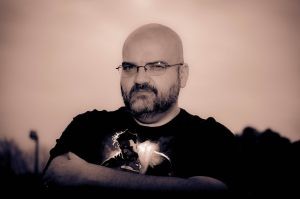 writes stories that are sometimes strange, sometimes fantastical, but always attempt to connect with the heart and the human condition. He lives in the deep south with his wife and kids. And loves all sorts of geek culture, reading, writing and hanging out with family.
His podcast is the Author Stories Podcast and he interviews lots of the big name authors, including: Patrick Rothfuss, Diana, Gabaldon and Jim Butcher.
Stephen Campbell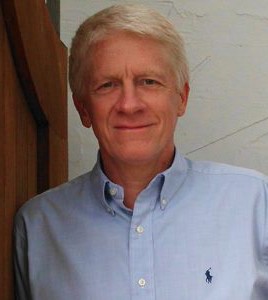 was born and raised in Ohio. After two blizzards in a single winter he decided enough was enough and moved to Florida to pursue his dream of becoming Travis McGee. When that didn't work he graduated from the University of South Florida and almost accidentally find his way into the computer software business. Stephen then worked for a guy who was a business savant, learned what he could, then struck out on his own in the mid 1990s. Met his wife, had kids who then grew up and moved out. Stephen then decided to write and that's exactly what he did.
His podcasts are The Author Biz which is about the business side of being an author and CrimeFiction.FM where he interviews authors about their crime fiction. Stephen is also a co-host on The Taylor Stevens Show.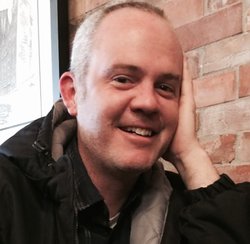 Patrick Stemp is a voracious reader of science fiction, thrillers, mysteries, noir, and non-fiction. He writes children's fiction under the FrogBurps umbrella, and plans to begin publishing adult fiction soon.
He hosts the To Be Read Podcast, where books and reading are discussed with friends each week.
Questions asked and discussed:
What made you decide to create a podcast?

As authors what has influenced you in your writing after interviewing an author?

How do you find guests and how do you vet guests to ensure you're getting someone who is all they claim to be?

For anybody who is thinking of setting up a podcast, did you guys bring in expert help to get you sorted or did you go DIY? What was your experience?

Some say it takes up to four minutes of off-air time (editing etc.) to produce one minute of recorded time. So how much time do you spend editing as opposed to doing the original recording or researching the guest?

Have you tried to monetise your podcast?

With so many podcasts available, how do you make people aware of yours, how do you promote it?

John Monk asked:

do they get worried that they have to produce a podcast every week? Is it like a looming nightmare sometimes?

What does a typical week as a podcaster look like for you?

What future plans do you have for your podcast: expand, desired guest or end it?
Links and mentions:
If you have a second, an iTunes review would be VERY appreciated!
Join us next Thursday 7pm PST / 10pm EST
when we interview USA Today Best-Selling author C. Gockel