Podcast: Play in new window | Download
Subscribe: Apple Podcasts | RSS
Audio Quality Warning: our apologies but there was a bit of an echo during some of this episode.
In a perfect world every author would have at least one best-seller… This week we talked with Patty Jansen, a sci fi and fantasy author who knows this isn't a perfect world and has planned accordingly. We discussed the three year long-term plan she has put in place in order to earn a decent living off her writing. As well as that we also found out about one of the weapons Patty has in her marketing arsenal–multi-author cross promos–and how to use them.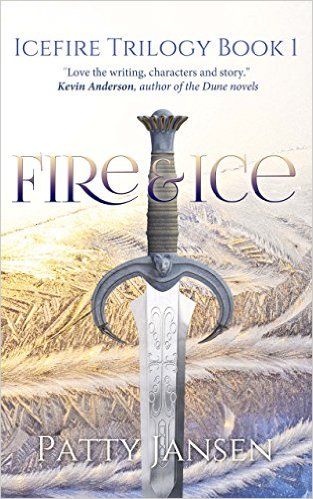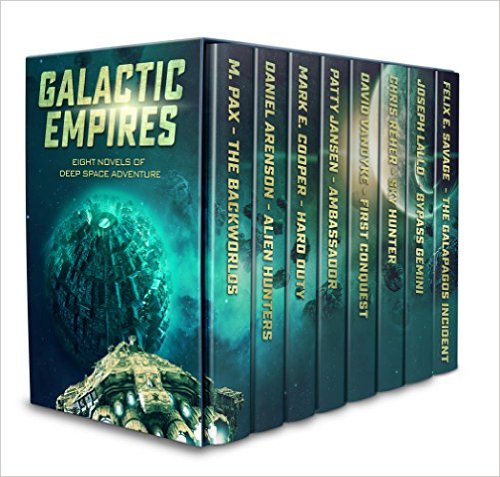 About our guest: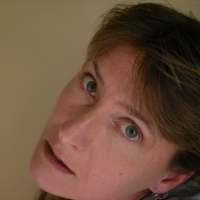 Patty Jansen lives in Sydney, Australia, and writes both Science Fiction and Fantasy. She has published over 15 novels and has sold short stories to genre magazines such as Analog Science Fiction and Fact.
Patty was trained as a agricultural scientist, and if you look behind her stories, you will find bits of science sprinkled throughout.
Questions asked and discussed:
Introduction to Patty's writing career to date – from trad pub to self-pub 🙂

So at what point did your three-year plan come into play, was it planned or something you kind of fell into?

Why four books a year?

In regards to your mailing list, what exactly is a

boobytrap

link?

When did you start to see a somewhat steady income?

What is your production schedule like? How many hours a day do you work?

Are you afraid that readers might think you're spammy and leave?

Do you write in a trilogy / series in chunks so you can decide whether to follow them up if it's what readers want?

What if you have a series that is really taking off but you find you're losing interest in it, what do you do?

What thoughts did you have when you entered multi-author bundles?

Which bundle was the one you put together and was this your first bundle ever?

What kind of marketing do you do for the bundle?

Can you tell us what multi-author cross promos are about?

How much of your time does it take up to organise these?

How many books / authors do you usually have to deal with for each of these promos?

Do you have an plans to cap the numbers?

Have you had to turn down authors or books before?

In your catalogue you have print but you don't have any audiobooks, is there a reason?

Are print books worth it or is there a strategic reason for them?

How much have you played around with your prices, why / why not?

It pleased Chrishaun that the print books are not underpriced

How much paid advertising have you done and have you budgeted for that?

Can you give us a ballpark of what your income looks like and is that consistent?

Cate asks:

Can Patty talk a little about how she goes about getting reviews? It looks like she's got a pretty good track record.

You aren't militant about your approach (like some romance authors can be) to writing and publishing. Do you worry or stress about anything in your career?

Do you worry that it's not good?

Say the Self-Publishing Roundtable decided to run a multi-author cross promo, what kind of advice would you give us or anyone who are thinking of setting one up?
Links and mentions:
Ahrefs – check what sites link to your ebooks / site
If you have a second, an iTunes review would be VERY appreciated!