Podcast: Play in new window | Download
Subscribe: Apple Podcasts | RSS

Kevin Tumlinson is at a point in his life where he doesn't need a house. Instead he and his wife are downsizing everything to live the life of gypsies–travelling around in an RV while Kevin writes his books. Not only is Kevin a self-publisher and a podcaster, he's also the founder of a company that provides author services. Happy Pants Books, which provides authors with: copywriting and design services, web development, ghostwriting, translation, transcription, and marketing strategy!
This week we asked Kevin what the little voices in his head actually said to get him to pack up his life and move into an RV? As well as the services his company provides to authors and about his fiction writing.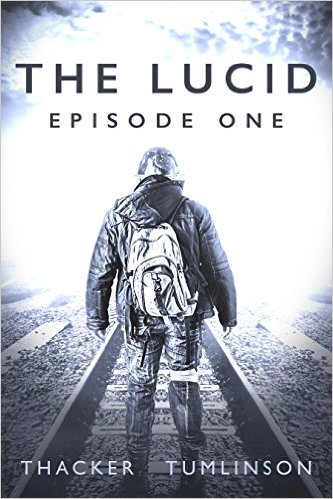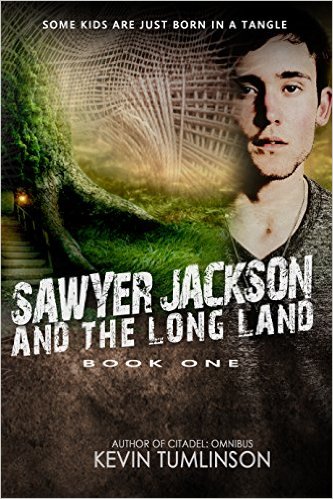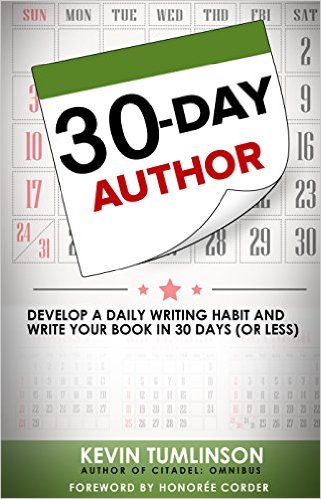 About our guest: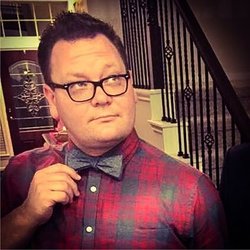 Kevin Tumlinson is the Wordslinger—Author, Blogger, Host of the Wordslinger Podcast. Kevin has dozens of novels, novellas, and non-fiction books available and is producing more every day. He currently lives in Sugar Land, Texas, with his amazing wife Kara—though the two of them are actively working to downsize into an RV and travel full time while Kevin writes about all of it.
Questions asked and things discussed:
You're a slinger. What defines a "slinger"?

You don't just talk about writing books on your podcasts, you talk about a lot of things, right?

Do you think game writing or comics writing is harder to break into?

Is there a mirror to the self-publishing industry where people just pay for it themselves to be an indie game / comic writer?

Is that a Spider-man spatula behind you?

What else is on that bucket list?

How does downsizing your life fit into that master plan?

Besides throwing a match, how do you get rid of all that stuff?

We heard you on another podcast this week and living out of a trailer reminds me of Fight Club and Seneca: The things we own end up owning us.

Let me ask you a little bit about your setup, but you have a big elaborate thing, but what does your setup look like now?

Do you miss the studio?

Dealing with having his routines messed with due to all this

Talking about RV culture and changing perspective on what daily life will look like

You've talked about the tiny house movement before and something that strikes me about this is that you'll save a lot of money in this too and freeing yourself from all ties

Did you think about moving to the Philippines instead of moving county to county?

I look at Happy Pants website and I wonder what your philosophy about copywriting is?

Do you think that copywriting and fiction are two different skills?

What about when you get feedback from readers who read your book and say that it didn't turn out to be what they expected based on the blurb?

What do you do at Happy Pants for people?

How do you find people who want to ghost write?

We changed the topic to fiction: Tell me about your genres and why you haven't written a standard superhero book complete with underoos?

Would you say you were a speculative fiction guy?

Talking about fiction in general, Kevin's and Stephen King's etc.

Kevin's realisation that writing a blog as an author with an audience of his readers should be writing fiction on his blog and how that has increased interaction and interest in his work

Talking about author photos

There's something that terrifies Robert and that is this: we are all each of us probably going to be remembered for one thing. What are you going to be remembered for?
Links and mentions:
If you have a second, an iTunes review would be VERY appreciated!
Join us next Thursday 7pm PST / 10pm EST
when we chat with Ivy Sinclair and Jim Johnson