Podcast: Play in new window | Download
Subscribe: Apple Podcasts | RSS
Some of us take awhile to write the next book in the series but for crime novelist Libby Hellmann it was ten year between book four and five in her Ellie Foreman Mystery series. It's not as simple as just writing the next book in the series, there are lots of things Libby needed to consider from if she should to how to bring Ellie to present day.
Libby joined us this week to talk about both the benefits and the challenges of reviving a series after a ten year hiatus and what impact would that time have on the character, as well as her experiences as a hybrid author.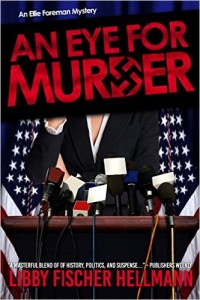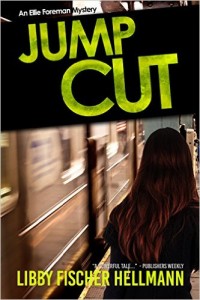 About our guest:
Libby Fischer Hellmann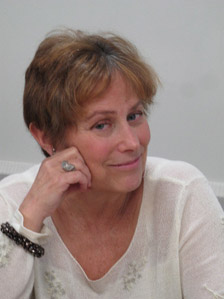 left a career in broadcast news in Washington, DC, and moved to Chicago 35 years ago, where she, naturally, began to write gritty crime fiction. Twelve novels and twenty short stories later, she claims they'll take her out of the Windy City feet first. Her short stories have been published in a dozen anthologies, the Saturday Evening Post, and Ed Gorman's "25 Criminally Good Short Stories" collection. In 2005, Libby was the national president of Sisters In Crime, a 3500 member organization dedicated to the advancement of female crime fiction authors.
Questions asked and things discussed:
Libby gives us a summary of her writing career

So you fell into ebooks by happenstance?

How long ago since you put that first ebook up?

Did you feel that the Ellie Foreman series had come to an end when the publisher stopped it?

Talked about how she has two different series where the main protagonists crossover into each other's books

What were some of the challenges you had to overcome to do this – ie: character aging, technology, etc?

How has your writing style changed over the past ten years?

Libby talked about her hybrid publishing

What benefit of being a hybrid author are you using to your advantage now that you've delved into what self publishing offers?

We talk a little about the golden time of kindle publishing

So how have you gone about marketing to this changing audience?

As part of the marketing you did for Ellie, you're running what you call a 50-Skype-Book-Club celebration to help market book 5. How did you come up with that?

Do you have a fairly large email list?

Libby talked a little about her life prior to being a writer, including how she got fired from NBC after 6 weeks

Are you going to write another Ellie book or do you have plans to wrap up her series?

How much of your time is now devoted to the administration of your mail list, website, marketing, etc., and does it make you miss the armada of people working for you at the traditional publisher?
If you have a second, an iTunes review would be VERY appreciated!
Join us next Thursday 7pm PST / 10pm EST – our usual time!