Podcast: Play in new window | Download
Subscribe: Apple Podcasts | RSS
We thought we'd add a little spice to the podcast this week by inviting bestselling and award-winning author of erotica and erotic romance, Selena Kitt. Not only does this lovely lady have a successful career writing about the pleasures of the flesh, she's been very savvy at carving a place for herself in the wider industry. Selena owns and runs a publishing company, an online erotic romance bookstore and two advertising sites. Other notable achievements include: surviving a couple of Amazon pornocalypses and cheekily marketed the affected books elsewhere as being Banned by Amazon, selling the movie rights to a book Babysitting the Baumgartners (it's being made into an adult movie) as well as receiving many awards for her writing (see her site).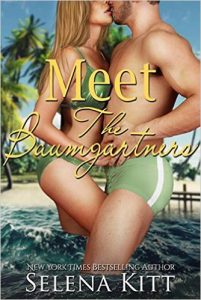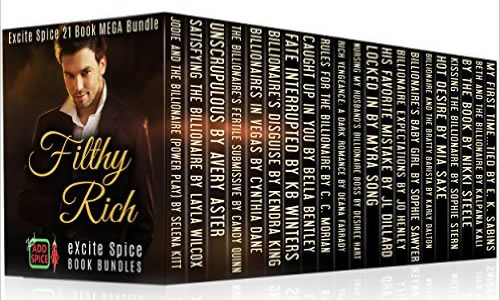 About the author:
Selena Kitt is a New York Times bestselling and award-winning author of erotica and erotic romance fiction. She is one of the highest selling erotic writers in the business with over a million ebooks sold!
Her writing embodies everything from the spicy to the scandalous, but watch out-this kitty also has sharp claws and her stories often include intriguing edges and twists that take readers to new, thought-provoking depths.
When she's not pawing away at her keyboard, Selena runs an innovative publishing company (www.excessica.com) and erotica and erotic romance bookstore and two erotica and erotic romance promotion companies (www.excitesteam.com and www.excitespice.com).
Questions and topics discussed:
Can you tell us a little about your writing history, how did you get here?

Selena talks a little about how her publishing company Excessica started

How did you discover Amazon?

What was the first hiccup after the initial 'Kindle Gold Rush'?

How did you bounce back from having some of your books taken down/banned by Kindle?

How do the rest of the publishing platforms fare in terms of their erotica policies?

Tell us more about your publishing company, what do you do for your clients?

Are erotica sales staying consistent?

What is your release schedule looking like these days and has it changed over the years?

Have you ever thought of throwing it all in?

What keeps you going?

How is that new bookstore you started going?

Are you looking for investors or anything like that?

Have you thought about writing any other genres yourself?

You like writing erotica though, right?

Regarding promotion, what do you find to be the best way to get the word out

Question from David in the audience: What advice would you give your younger self just starting out?

Selena talks about the adult film that was made from her Babysitting the Baumgartners

Have you seen any increase in sales for that series because the movie has been announced?
Links and mentions:
If you have a second, an iTunes review would be VERY appreciated!
Join us next Thursday 7pm PST / 10pm EST
when we chat with Chris Fox