Podcast: Play in new window | Download
Subscribe: Apple Podcasts | RSS
There are more places to publish than just at Amazon. Draft2Digital is one of the ways you can get your ebook out into the world. What is Draft2Digital? Well, think Smashwords but with a pretty website and no meatgrinder. They're an ebook distributor which is handy for writers/publishers who can't or choose not to go direct. Want to hear more? Good, that's why we invited Dan Wood, Draft2Digital's Director of Operations and Author Relations to the podcast.
About our Guest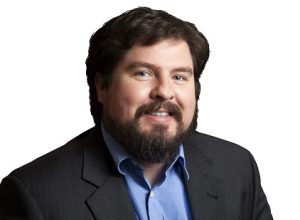 Dan Wood is the Director of Operations and Author Relations at Draft2Digital. Prior to this he spent many years as a technology advisor in the energy industry and served two years as an AmeriCorps Vista volunteer. Draft2Digital gives over 23,000 authors simple tools to format and publish their ebooks to digital stores worldwide. Founded in 2012, Draft2Digital gained wide acclaim for their premier customer service, rapid sales reporting, and monthly royalty payments. Authors keep their rights and keep writing. Draft2Digital helps with the rest.
Questions and topics discussed:
What is Draft2Digital?
How did you get involved with D2D?
What did you and your friends think was missing in the options that authors already had?
What does D2D provide that other distribution site's don't?
How is working with D2D a better experience for authors?
What other retailers do you plan to expand to?
How would you rank the top five markets worldwide?
D2D supplies a platform in Turkey. With all these foreign markets opening up, is that a significant income source if you don't have your work translated to a non-English language?
Can you access merchandising reps for indie authors across platforms?
Have you identified different tolerances for higher prices across platforms?
Do you track performance of different/new platforms?
What happened with Amazon back in January 2014?
Do you have an update on if D2D will be distributing to Amazon again?
Which are the hottest genres? Does that vary with the platform?
Will you be getting Google Play?
How does D2D fit into a total marketing plan?
Will D2D ever set up its own catalog like Smashwords?
Any update on if you will be able to distribute to Overdrive?
Do you have any plans to add a feature for easily doing promotional pricing scheduling or is it impossible due to the way the connections with the individual distributors are made?
If you have a second, an iTunes review would be VERY appreciated!
Join us next Thursday 7pm PST / 10pm EST
when we chat with Amanda M. Lee