Podcast: Play in new window | Download
Subscribe: Apple Podcasts | RSS
---
We interviewed the founder of JuNoWriMo, Becca J. Campbell and learned how the challenge started, the effort that goes into running an event of this scale, about her own writing and a lot of other interesting things along the way.
JuNoWriMo is a challenge to write 50,000 words in 30 days. That's 1667 words a day! It's also a community of writers and aspiring writers to get together and offer support, motivation and friendship. It's almost like NaNoWriMo except it's in June instead.
About our Guest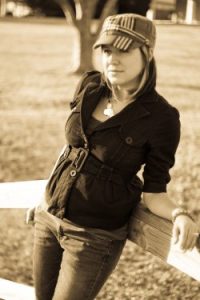 An avid lover of stories that tiptoe the line between fantasy and reality, Becca J. Campbell looks for new angles on bridging the gap between the two. She holds a special place in her heart for any story that involves superpowers or time travel. Her passion is defying the limits of her own creativity.
Becca's journey into writing began as many of her other creative endeavors do – by daring herself to try something new. The question "what if I wrote a novel?" and some hastily scribbled notes on a church handout were the inspirations that jump-started her first book. Since then she has written half a dozen additional novels and several shorter works.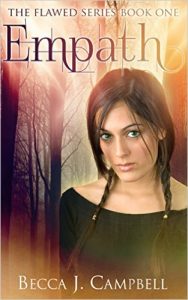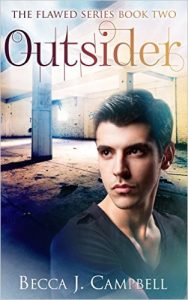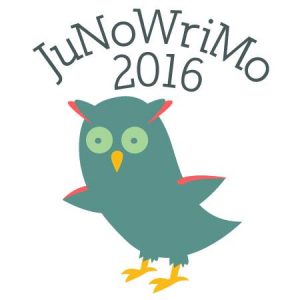 Questions and topics discussed:
What is JuNoWriMo?
Why June?
How has it grown over the years?
What are the benefits of JuNoWriMo?
Every November it seems somebody comes out with a piece about how NaNoWriMo isn't for serious writers etc.  What's your response to the War on Fun?
Shoutouts to the JuNoWriMo team
How much work goes into organising the event?
What's your word count so far and what are you writing?
Writing novellas in a series
What's your biggest wordcount for Junowrimo
How long have you been using Active Campaigns
You've recently switched from Mailchimp to Active Campaigns. Why did you make the transition?
Tell us about your universe
How she got started writing
Why superhero thrillers
Did you read comics as a kid? No.
Loved X-Men movies
What makes Active campaigns better?
Please break the ice and tell us about you. (where are you from, what do you write and why?)
Why that genre?
Your book Empath seems to have the most reviews so far? Why do you think that is? Is it just a function of time (i.e. it's oldest or did you do something especially right with marketing that one?) [Donald Trump voice: We're going to shut down this podcast until we figure out what the hell is going on!]
Looks like you've collaborated with other authors. What's that process look like?
What do you do when there's a disagreement? Cage match or flip a coin?
You've eschewed watching movies in favor of writing. How many hours a day can you write before your head blows up?
How do you balance your writing life with your family life?
Links and mentions:
If you have a second, an iTunes review would be VERY appreciated!
Join us next Thursday 7pm PST / 10pm EST
when we chat with Demelza Carlton