Podcast: Play in new window | Download
Subscribe: Apple Podcasts | RSS
Once upon a time a hard-working trucker picked up a pen and started his writing journey. That trucker was Wayne Stinnett and now two years later, he's become a bestselling author of several action adventure novels. He's also recently released a non fiction book Blue Collar to No Collar: From Trucker to Bestselling Novelist in Two Years (Self Publishing as a Business Book 1) to share his story and how you too can do it!

About our Guest
Wayne Stinnett is an American novelist and a Veteran of the United States Marine Corps. He has successfully published ten novels in three years, all Amazon Bestsellers. He's worked as a deckhand, commercial fisherman, Dive Master, taxi driver, construction manager, and truck driver, among many other things. He lives on one of the Sea Islands of the South Carolina Lowcountry, near Parris Island, with his wife and their youngest daughter. They also have three grown children, five grandchildren, three dogs and a whole flock of parakeets. He grew up in Melbourne, Florida and has also lived in the Florida Keys, the Bahamas, and Cozumel, Mexico.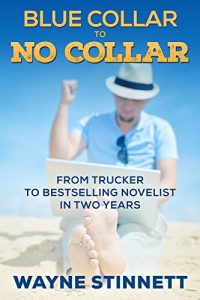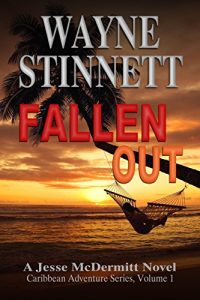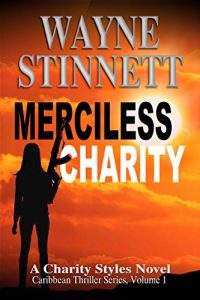 Questions and topics discussed:
Jim asks: How do you approach plotting a new book and do you also work with collateral characters, stitching them in AFTER the plotline changes?

Pantser or Plotter?

You mentioned on your blog that the second book,

Fallen Hunter, was a lot faster to write than Fallen Palm, what do you attribute that to?
What is your endgame for your writing career? Is it X number of books published, X number of copies sold, X dollars earned, before you call it quits?
Dragontucker asks: How do you build your email list?

If you're pantsing your books, do you ever get real stuck and have to scrap a large portions?

Morgan asks: What does your writing day look like?

How do you schedule your time?

Take a moment to tell us about

Jesse McDermitt and Charity Styles.

These are based on short stories… tell me about the Wayne of 30 years ago.

Who are you your influences?

What is it about Action Adventure that keeps you writing in it?

What would you have done differently at the beginning of your career, knowing what you do now?

You say you're not a great writer but you consider yourself a storyteller. What's the difference?

K1234 says: I know you've talked about your awesome launch strategy a million times but could you add any new insights about it (working the Amazon algos and finishing with Bookbub instead of starting with Bookbub and smaller sites)?

You said that Jesse is Travis–obviously you love Travis McGee. When you created your character, did you consciously plan to appeal to McDonald's fans? If so, how did you decide whether to cling closely to Travis or to branch out with elements original to your work?

You spend a lot on advertising. Where do you invest your advertising dollars?

Did you do any marketing when you released your first books?

What do you do to market now?

What promotions/ads do you run for your books?

Which ones do you see as being effective?

How did you find Nick Sullivan (your audiobook narrator)?

Jennifer would like to know: if you have any kind of routine around your writing?

How do you maintain a positive mindset?

How do you keep the work/life balance?

You mention the value of networking with other writers. What are the benefits of meeting with other writers? Do you plan co-authoring in the future?

Hey Wayne, have you used the new BookBub New Release feature yet? If you have, what do you think?
Links and mentions:
Travis McGee <– a series by John D. MacDonald and Lee Child
Zombie Bigfoot <– Nick Sullivan's book, he's the narrator for Wayne's audiobooks
If you have a second, an iTunes review would be VERY appreciated!
Join us next Thursday 7pm PST / 10pm EST
when we chat with Jasmine Walt