Podcast: Play in new window | Download
Subscribe: Apple Podcasts | RSS
It was 30th June when we last talked with New Adult and Fantasy author Jasmine Walt. She told us she was gunning for both the New York Times and the USA Today's Bestsellers lists and… she did! Her and several other authors in the multi-author boxed set she put together–and then Shadow Born made it on there too!. So of course we asked her to come back on the show and share how. From approaching other authors to bundling them together and setting up a pre-order, right through to finding out the good news.
Not too shabby for an author whose first book was published on Christmas Eve 2015, huh?

About our Guest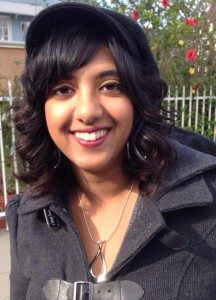 Jasmine Walt is obsessed with books, chocolate, and sharp, pointy objects. Somehow, those three things melded together in her head and transformed into a desire to write. Usually fantastical stuff, with a healthy dose of action and romance. Jasmine's characters are a little (okay, a lot) on the snarky side, and they swear, but they mean well. Even the villains sometimes.
When she's not working on her next book, you can find Jasmine working on her dao sword form, spending time with family, or binge-watching superhero shows on Netflix.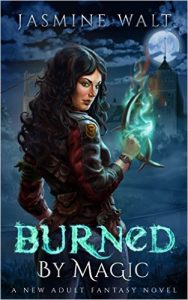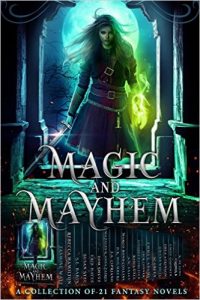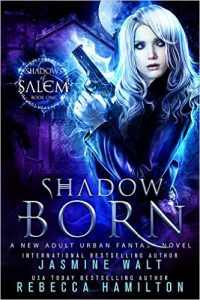 Questions and topics discussed:
Before we get too invested into the topic of the Magic and Mayhem boxset, what is new in the world of Jasmine Walt?

How did the initial idea for the Magic and Mayhem box set first come about?

How did you find authors to take part in this bundle? Were they mostly friends and people you knew in the genre, or was there a vetting process?

How many submissions were there?

Why did you limit it down to 21-22 books in the set?

How was the issue of royalties resolved? Did authors receive a one off payment in advance, or is there some kind royalty split being done?

How were you pricing it?

Was there a form of contract involved?

It got off to a rocky start though, tell us about the problems you had with the pre-order on Amazon?

How much do you think was spent in the end on promotions, i.e. Bookbub?

What was your marketing strategy for the boxed set?

Will the bundle be disbanded at some point, or will it convert to permafree?

How long did the whole process take?

Would you run another multi-author box set?

If you were to do another bundle, how would you go about it this time/what would you have done differently?

Was your hitting the NY Times dependant on your Bookbub ad?

What are the benefits of being a bestseller, if any?

How will being a bestseller affect your future releases, if at all?

In the midst of all this marketing and bundling and cracking bestseller lists, how has your writing been? Has your writing slowed down at all?

How much did you budget for in the beginning and how much did it actually cost?
How do you handle the tax for the author royalties?

Did Kobo do anything for you guys?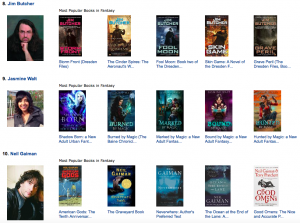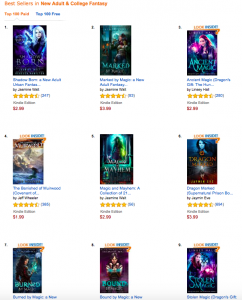 Links and mentions:
Some of the ad sites Jasmine mentioned:
If you have a second, an iTunes review would be VERY appreciated!
Join us next Thursday @ 7pm PST / 10pm EST
when we do a Roundtable Roundup of the past month's news with Zoe York