Podcast: Play in new window | Download
Subscribe: Apple Podcasts | RSS
Justin Sloan's writing credits are a little eclectic. He's written video games including Game of Thrones and Minecraft. He also writes children's fantasy and supernatural stories as well as military fantasy. Then there's the screenplay he wrote that one time. And last, but by no means least, the non fiction series on creative writing–a number of them with an emphasis on military veterans breaking into the creative industries. Obviously the man has a lot to talk about and we're going to pick that large brain of his on the podcast.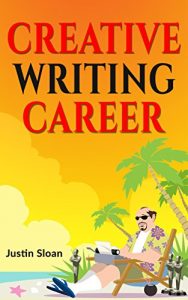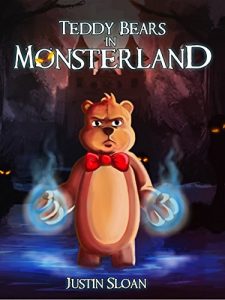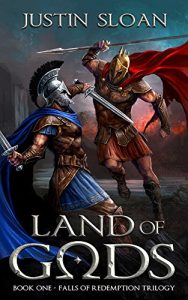 About our Guest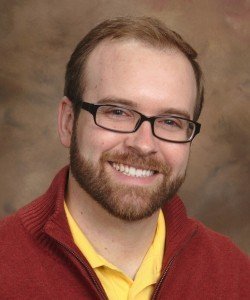 Justin Sloan is a video game writer (with credits on Game of Thrones; Minecraft: Story Mode), novelist (Allie Strom and the Ring of Solomon; Falls of Redemption), and screenwriter (Wrecked; My Husband's Preggo).
He has written on how to take your writing from hobby to career in such books as Creative Writing Career and its sequel, and on how veterans can pursue their creative passions in his book Military Veterans in Creative Careers. Justin studied writing at the Johns Hopkins University MA in writing program and at the UCLA School of Theater, Film and Television's Professional Program in Screenwriting.
Justin was in the Marines for five years and has lived in Japan, Korea, and Italy. He currently lives with his amazing wife and children in the Bay Area.
You may also know him  from the Self Publishing Answers podcast.
Questions and topics discussed:
Tell us about your writing background and how you got here today
Talked about his time at TellTale, writing for games like Tales from the Borderlands, Game of Thrones and Minecraft story mode
Writing and editing at Military.com
The structure for writing a game, is it closer to a comic book or movie script?
Writing true to the character
Why Justin left the video game industry full-time and if he would return
How did you get into children's fantasy?
Justin goes into the background and what inspired his Allie Storm series and how he wanted to write something like Land Before Time
Writing with PT Hylton
What attracts him to writing children's books
Gave some insight on shopping around screenplays–including ones he's written with Sean Platt
How networking is cool
Justin's holiday-themed Teddy Bea monster series and how it got started
Ninjas
Christopher Hawkins (audience question) is curious to hear any advice you might have for civilians writing works or even just scenes military fantasy. What folks typically get wrong, how to go about doing research, etc?
Inspiration for his military fantasy series and capturing the experiences as a marine
Talked about the three podcasts he co-hosts and co-hosted: Self Publishing Answers podcast, Creative Writing Career and Military Veterans in Creative Careers.
The potential futures of the podcasts
How Justin finds time to get his writing and podcasts done and still spend time with family
Knowing what you know now, what would you have told Justin of a few years ago to succeed?
Justin talks a bit more about networking with other authors
Big career plan–including the Pixar Studios Plan
Christopher Hawkins (audience question) is curious about how your novel writing differs from or has been affected by writing screenplays?
Justin explains why he's a plotter
Fast or slow writer?
Justin talks about the different passes he does over his work
What levels of editing he pays for, his street team and who he thinks is amazing 🙂
Justin adds more about balancing the writing life
Links and mentions:
If you have a second, an iTunes review would be VERY appreciated!
Join us next Thursday @ 7pm PST / 10pm EST
when we chat with Timothy L. Cerepaka (writing as Lucas Flint)