Podcast: Play in new window | Download
Subscribe: Apple Podcasts | RSS
Lucas Flint does not exist. Well, not really. He's the pen name of author Timothy L. Cerepaka. By day Timothy writes fantasy novels but at night his alter-ego writes and publishes Young Adult Superhero fiction. Why did Timothy decide to take on an alias? What inspired him to write superheroes and why YA? Is the combination a market worth writing in? We found out all that and more on this episode!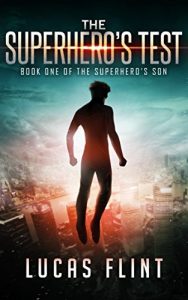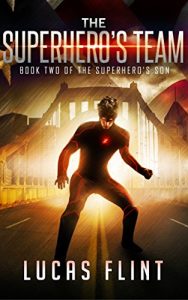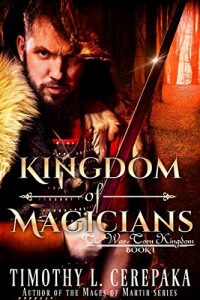 About our Guest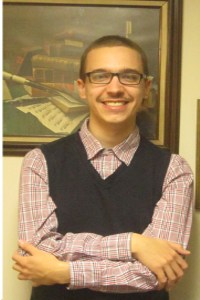 Lucas Flint is the penname of Timothy L. Cerepaka. Under this pen name, Lucas writes superhero fiction aimed at the YA audience.
Timothy L. Cerepaka was born in Austin, Texas, although he was raised in the small town of Cherokee Texas, where he was homeschooled by his parents and where he still lives today.
As a young boy growing up building LEGO sets, reading books from many different genres and on many different subjects, and playing video games, Timothy's strong imagination led him to begin writing his first stories. He began posting these stories on the Internet on a fansite dedicated to the LEGO toy line called BIONICLE, where he met similar authors starting out and received a lot of valuable criticism to help improve his work.
Yet it wasn't until 2014 that Timothy decided to get serious about his dream and began pursuing his writing career. After founding the independent press known as Annulus Publishing to publish his work, Timothy published his first book, the epic fantasy novel titled The Mad Voyage of Prince Malock, in June of 2014, following it up over the next few months with the next three installments in his Prince Malock World series of fantasy novels.
Questions and topics discussed:
Timothy told us his writing journey and starting his own publishing company to publish his own books

This is no doubt an obvious question, but what is the superhero genre?

Why Young Adult?

You said you were inspired by Chris Fox to start your series, how'd that happen?

Part of the challenge is that you were writing it without an outline. Do you usually write to outlines?

You managed to release five books in the Superhero's Son series over the span of five months. Were you doing the 25 day challenge with each book?

Why the pen name?

What did you do to start promoting the name?

Timothy talked about how he keeps himself on target and what that target is

Are you writing full time?

What kind of research–if any–have you done for superhero and YA?

Is YA superhero fiction an up and coming market? Is it overpopulated?

How do you handle character development in the superhero genre?

How do you create a villains and characters that aren't stereotypes?

Are you tempted to create another pen name and break out into a different genre? If so, what genres have you been eyeing?

Audience question from Christopher Hawkins: is fantasy just not lucrative right now? Saturated market? Do these folks just buy mainly trad published stuff?

How long are your superhero books?

How do you handle some of the more critical reviews you get? Do you see more negative reception in the superhero genre versus fantasy?

How are you building and cultivating your mailing list?

What has been your marketing strategy? And how do you market to kids / teens?

Have you been looking into audiobooks?

Audience question from Christopher Hawkins:

Is there any overlap with heroic fantasy in terms or trope, tone, etc? Is this a modern reinvention of that? Are they completely unrelated?

Also how does superhero differ from urban fantasy.

How does the superhero genre differ from urban fantasy

Will you continue to write in this genre? Will you keep writing in this currently established world?

How will you divide your time between the two names?

How much has the superhero genre cost you as far as investment?

Single protagonist vs the ensemble team

If you were to collaborate with another author, what would that collaboration look like?

Is there any competition or animosity between you and your pen name?
If you have a second, an iTunes review would be VERY appreciated!
Join us next Thursday @ 7pm PST / 10pm EST
when we chat with Steve Scott and Barrie Davenport