Podcast: Play in new window | Download
Subscribe: Apple Podcasts | RSS
Warning: the audio may not be 100% awesome but the guests are!
---
Did that headline catch your attention? Good, that was the plan. No, you haven't been scammed but a lot of authors have. This episode we talked about a devious way for how an author, such as yourself, can be scammed. You're probably familiar with some of the more common ways, like: vanity presses wanting all of your money, people pretending to be editors / proofreaders / cover artists and taking all of your money–and perhaps your precious writing!
This Thursday, we discussed a scam you might not expect. One perpetrated by a fellow author. Someone you thought you knew well online but once you signed up to their scam they had you. Yes, the multi-author boxed set scam. The scam that two of our three guests have been recent victims of–along with Erica *shakes fist*
Find out how the scam went down, how to avoid being a victim of one and best practices for being in a multi-author boxed set.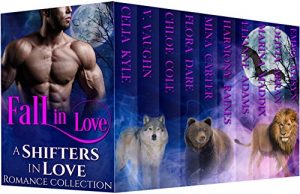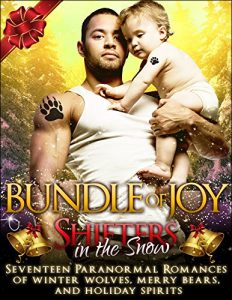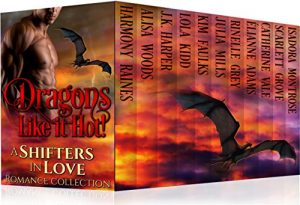 Support the authors of legitimate multi-author boxed sets, like the ones above
About our Guests
Isadora Montrose writes hot Paranormal Romance about sexy shifters and the strong women whose hearts they win.
JK Harper writes about paranormal romance because despite a lifetime of wishing, all the cool supernatural book characters of her childhood don't seem to be real. Besides, it's just really fun to make stuff up and write it down. She lives in the rugged, gorgeous canyon country of the Southwest, which is a great place to let her imagination run wild.
Violet Vaughn lives in coastal New Hampshire where she spends most mornings in the woods with her dogs, summer at the ocean and winters skiing in the mountains of Maine.
Questions and Topics Discussed:
Each author introduced themselves and what they write

How did you join the multi-author boxed sets?

What makes boxed sets so attractive?

What was promised by the organiser?

When did you first notice something was wrong?

A Facebook group was set up and the authors from all boxed sets were invited to discuss what was going on

Discussed the payment schedules of the multi-author boxed sets and what we should be looking for

What to look for in a multi-author boxed set author
Audience Question: How much did the organiser walk off with?

What steps were taken once you realised what was going on?

After everything that has happened, have you sworn off being in boxed sets? Why/why not?

What is City Owl?
Links and mentions:
If you have a second, an iTunes review would be VERY appreciated!