Amazon Still Cracking Down
Amazon's review policy has been causing some headaches of late. Not allowing reviews to be posted that have been made in exchange for money or other 'gifts' or reviews that have been made by people who have a connection to the author (you're Facebook friends for example). Amazon have changed the review guidelines page: Customer Review Creation Guidelines.
http://www.amazon.com/gp/help/customer/display.html?nodeId=201602680
http://the-digital-reader.com/2015/12/16/amazon-to-take-action-against-abusive-reviews/
Soon to be Famous
Librarians and libraries are looking to help indie authors with the launch of the Soon to be Famous Illinois Author Project. With the traditional publishing world charging the libraries $85 for an eBook and then forcing them to purchase the book again after a set number of reads, they have turned their attention to books made free through Amazon, Smashwords or Barnes & Noble. Currently this is only open to books written by Illinois resident authors, but this is a cool concept that hopefully other states will get involved with.

http://www.chicagotribune.com/suburbs/elgin-courier-news/news/ct-ecn-soon-to-be-famous-st-1216-20151215-story.html
NEWS BYTES
How Indie Authors Can Use Preorders to Crack the Bestsellers Listrders to Crack the Bestseller Lists
http://www.publishersweekly.com/pw/by-topic/authors/pw-select/article/68748-how-indie-authors-can-use-preorders-to-crack-the-bestseller-lists.html
Business Musings: Author Earnings
http://kriswrites.com/2015/10/07/business-musings-author-earnings/
Scammers are Preying on New and Aspiring Authors
http://goodereader.com/blog/indie-author-news/scammers-are-preying-on-new-and-aspiring-authors
Global Audiobook Trends and Statistics for 2016
 http://goodereader.com/blog/interviews/global-audiobook-trends-and-statistics-for-2016
HOW-TO DO-TOO
 How to Approach Authors in the Wild
http://www.whimsydark.com/blog/2015/1/21/how-to-approach-authors-in-the-wild
RESOURCES
7 Strategies and 110 Tools to Help Indie Authors Find Readers and Reviewers
http://www.digitalpubbing.com/7-strategies-and-94-tools-to-help-indie-authors-find-readers-and-reviewers/
Indie Author Book Marketing Blog
http://indieauthorbookmarketing.com/best-list-of-indie-author-marketing-resources/
Practical Editing Software for Indie Authors
https://www.bookworks.com/2015/11/reviews-electronic-editing-software-authors-writers/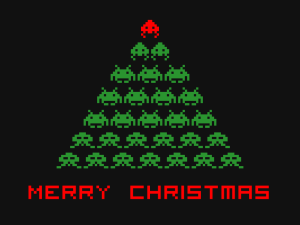 And if you haven't seen it yet, last week's podcast here it is: