Podcast: Play in new window | Download
Subscribe: Apple Podcasts | RSS
This Thursday, September 4th, the Round Table welcomes horror author and director of Kobo Writing Life Mark Leslie.
Mark is a writer, editor and bookseller who was born and grew up in the Greater Sudbury Region, spent many years in Ottawa and currently lives in Hamilton, Ontario.
THE WRITER
It started with stick figure cartoons when he was really young, but Mark's passion for writing really began in public school when he would turn ANY opportunity for creative writing assignments and homework into epic tales and adventures. He started to get "serious" about being a storyteller and hammered out his first "novel" on an Underwood typewriter when he was 13 years old. That novel, an epic fantasy adventure (inspired by D&D characters) was epicly forgettable, but a good exercise and learning experience. Since then Mark has written hundreds of thousands more words and has been writing (and continually learning how to be a better writer) for more than three decades.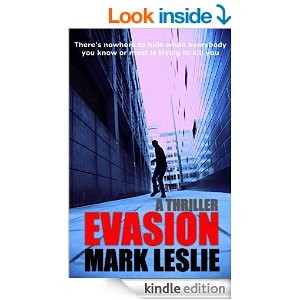 Mark's first published story was a short YA humour tale that was released in 1992, the year he graduated from Carleton University. From that point on, most of Mark's writing fell into the "Twilight Zone" camp of fiction – most closely associated with horror, but also including elements of science fiction and fantasy. His first published horror story "Phantom Mitch" appeared in Wicked Mystic magazine in October of 1993 and received honourable mention in The Year's Best Fantasty & Horror #7 (Datlow & Windling). Since then, Mark has had dozens of speculative stories published in various magazines and anthologies including Stardust (edited by Julie E. Czerneda), Bound for Evil (edited by Tom English), Bluffs (edited by Lawrence Steven) and Fear of the Dark (edited by Maria Cavicchiolo & Jason Rolfe). In 2004, Mark collected some of his previously published works in One Hand Screaming. In 2006, he edited North of Infinity II, an anthology of speculative stories for Mosaic Press. In 2009 Mark editedCampus Chills, a themed anthology featuring horror tales set on colleges & universities across Canada. And in 2013, Mark edited Tesseracts 16:Parnassus Unbound in the fall of 2012.
Mark's non-fiction "true ghost stories" book out from Dundurn Press entitledHaunted Hamilton: The Ghosts of Dundurn Castle & Other Steeltown Shivers is available in Hamilton at Bryan Prince Bookseller (Westdale),McMaster University Bookstore as well as Epic Books (Locke Street) among other fine bookstores and shops in the Hamilton area. (AlsoChapters/Indigo and Amazon or search your favourite indie bookstore viaIndieBound) You can also get the eBook from Kobo and other eBook retailers.
In September 2013, Mark's book Spooky Sudbury: True Tales of the Eerie & Unexplained (co-authored with Jenny Jelen) was released from Dundurn and coming in the fall of 2014 is Tomes of Terror: Haunted Bookstores and Libraries.
Mark's novel I, Death (which began life in 2006 as a serialized novella rolled out on a blog) is forthcoming in late 2014 from Atomic Fez.
BOOKSELLER
From 1993 until 2006 Mark worked for Indigo Books and Music, Inc.(previously known as Chapters; and prior to that known as Coles) in various roles and regions. He started as a part-time bookseller at Coles on Sparks Street in Ottawa, then worked within The Book Company stores at Carlingwood Mall and Bank & Slater. He moved to Hamilton in 1997 and worked at Chapters in Ancaster as a Product Manager. In 1999 he took the role of Database Quality Manager for Chapters Online and spent 7 years learning the ins and outs of metadata, industry standards and SQL relational database systems.
In August of 2006, Mark's booksellin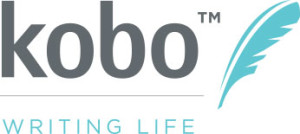 g career took an academic twist as he moved on to become the Book Operations Manager working at Titles – McMaster University's bookstore, which turned 75 years old the year he joined.
In September of 2006, after 5 wonder years at McMaster and successfully implementing an Espresso Book Machine into the Titles bookstore (under the "Titles on Demand" logo) Mark moved on to new challenges which included consulting work within the book industry, where he also regularly haunted the University of Toronto Bookstore, assisting them with their growing Espresso Book Machine and Print on Demand business.
In October 2011 Mark followed a passion that began as he toiled in the POD realm and became Director of Self Publishing & Author Relations for Kobo, a global ebook retailer that originated in and still operates its head office out of Toronto, ON Canada. He was the driving force behind the creation of Kobo Writing Life, a DIY portal for authors and small publishers to get their works published to Kobo's global catalog.
BOOK NERD
Mark is a past-president of Canadian Booksellers Association and sat on the board of directors for BookNet Canada from 2008 until 2014. As an active member
of the book industry (both as a bookseller and writer), Mark continues to speak at conferences, conventions and workshops about books, writing, publishing, the use of Print-on-Demand technology, such as the Espresso Book Machine – McMaster's campus bookstore was the second location in Canada to acquire this technology, and the steady rise of self-publishing.
Apart from being published in numerous publications (under the name Mark Leslie), as well as having works occasionally appearing on his mother's refrigerator door, (under the name Mark Lefebvre), Mark occasionally writes reviews, conducts interviews and previously edited the non fiction content of Northern Fusion magazine (under the name Mark Leslie Lefebvre). When he's not playing around with his three given names, he can usually be found wandering, awestruck through bookstores or libraries.
Check out Mark's books HERE.
Sign up for Kobo Writing Life HERE.