Podcast: Play in new window | Download
Subscribe: Apple Podcasts | RSS
This show will embed live here 9pm EST on Thursday 18 September 2014. iTunes & Download options will follow.
Rachel Aaron is a fantasy & science fiction author who has also found success with non fiction.
She wrote the The Legend of Eli Monpress fantasy series for Orbit Books.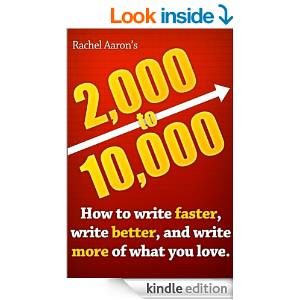 She is also the author of the Paradox Science Fiction trilogy under the name Rachel Bach.
Rachel is well known to the self publishing community due to her non fiction title, 2k to 10k: Writing Fast, Writing Better, and Writing More of What You Love. 2 to 10k is one of the most talked about books for helping you make better use of your time, and putting out product.
Rachel has also recently started publishing her fiction under her own name. We'll talk to Rachel about writing for a big publisher, transitioning to being an independent author. We'll also discuss how she found success with both fiction & non fiction, as well as any updated tips she might have for fans of 2 to 10k.
Finally, she has some interesting information to share with us relating to the new "Kindle Unlimited" program and her thoughts of it so far. We look forward to seeing you all Thursday the 18th September at 9PM EST.
Note: If you are finding us for the first time then please consider subscribing to our blog, YouTube channel and liking us on Facebook. We put out a lot of content & it will make sure you don't miss any. If you are feeling super kind then we'd love a review for the podcast over on iTunes!
All of the links are on the sidebar on the homepage!