Podcast: Play in new window | Download
Subscribe: Apple Podcasts | RSS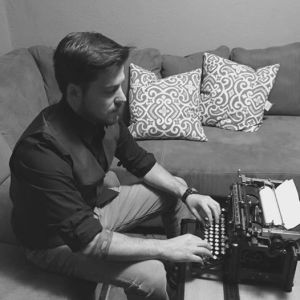 *THIS SHOW WILL STREAM LIVE HERE AT 10PM EST on THURSDAY 5th FEBRUARY.
So honored to do the blog post for this show!
I remember the previous show that Nicholas was on, and I remember sitting in front of my computer taking notes.  So it's exciting for me to be able to interview him.  He's been working so hard lately, and that's part of what we're going to talk to him about.
Nicholas is the author of the ORBS Series and Solar Storm, Biomass Revolution, and his new Extinction Horizon only came out on December 29th and already has 192 reviews.  Wait for it…..with an average of 4.8 stars.  It's been labeled "The Hot Zone meets World War Z!"
The gentleman just REALLY knows what he's doing, and we're fortunate enough to eat…I mean pick his brain for an evening.  We'll cover his new releases, marketing, and juggling work.  Because it's important not to focus on ONE thing.  Or one book.  We'll also talk about what I most wanted to know:  How different does it feel now, as a seasoned author, for him to put in the day-to-day work as opposed to when he began.  We all started somewhere, and I'd like to know if the work feels different, now that he knows even more.
Whether you're new author, or a listener who is already successful and just listens for fun….we all have to put in the hours (Author Colin Barnes is really good at this, too).  And it's inspiring to see what that looks like.
I hope to see you on Thursday.  I'll sit quietly as usual, but know…just KNOW…that I'm really looking forward to this one 🙂
-Michelle