Podcast: Play in new window | Download
Subscribe: Apple Podcasts | RSS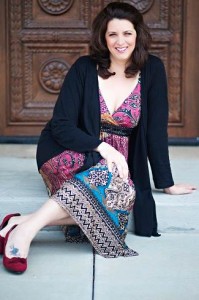 Denise Grover Swank has written several books that have been featured on both the New York Times and USA Today Best Seller lists. Like many self-publishing authors, she started off chasing a traditional deal, but eventually made the switch to doing it all on her own. Her first year self-publishing she sold a little over 26,000 copies of the four titles she had published. Now, she is a hybrid author working in the New Adult, Urban Fantasy and Mystery genres where she continues to dominate the charts.
During this week's episode we will talk to her about the 23 page business plan she wrote shortly after she began her career as a self-published author. Why is it important to write a business plan? What type of information should be included? And, how much of a roll does she feel her business plan played in her success? Denise has written many of her thoughts about business plans in a three part series (click the links to visit each of the articles).
Denise first caught the attention of readers everywhere with her urban fantasy series Chosen. She has expanded the world and the series since the release of that first book to include a total of seven titles, both full length novels and short stories, set in that world.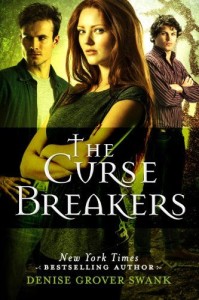 She is currently working on a new urban fantasy series called Curse Keepers. Currently, this series consists of a short story, titled This Place is Death. The novella that provides the back story and serves as a prequel. The first novel, The Curse Keepers, was published in November 2013. The second book in the series, The Curse Breakers, will be published April 29th, 2014.
She will be releasing a new adult contemporary romance this Thursday. The book is called Business as Usual. It's the third title in her Off the Subject series.
You can see all of Denise's titles on her Amazon page. Additionally, you can learn more about her and sign up to her mailing list on her website.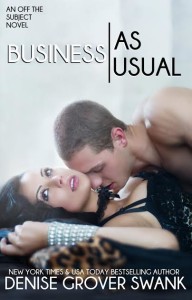 In addition to being a best-selling author and a full-time mom, Denise is also a member of The Indie Voice. The Indie Voice is a writer's collective made up of a group of other writers who work in the same genre. Members of this collective, all of them best-sellers, banded together to share their knowledge in a book titled: The Naked Truth about Self-Publishing.
If you are a fan of the type of books Denise writes, I would encourage you to look into joining a Facebook group devoted to celebrating her work and the work of one of her author friends Jana DeLeon. Click here to visit Club Del-Swank.
I'd like to end this post by attaching the cover to The Naked Truth about Self-Publishing and a question for our loyal viewers.
Question: Do you believe that the abs in the picture bear more of a resemblance to Carl Sinclair or to David W. Wright? Please leave a comment on the post to let us know your thoughts.