Dear Authors,
I thought it might be helpful to share my biggest tip to boost those pre-Christmas sales, raise your visibility, and be placed in prime position for the Kindlemas* rush…
Write a Seasonal Short Story! It really is that simple. Right now readers are downloading Christmas books in the millions, I kid you not. If you want a monster boost then write a Christmas short, write it now – get it up NOW! (and make it free if you can)
Obviously write it in your own genre so that it grabs the right kind of readers that will then be interested in your other stuff and link it madly to your other books, but get it out there as fast as you can type and edit the darn thing!!
I have a Christmas short story of only 7k words, it is young adult, the cover is from Fiverr, and it took about three days to write.  Right now this book is getting over 1,000 downloads a day on Amazon every single day (it picked up from one to two hundred a day as soon as we hit November). It's had over 30k downloads so far this month, with not a single bit of marketing. None. Imagine how well it will do in December. Cash in on what the readers want right now and let a quick short book do the marketing for you.
A Christmas Gift is currently sitting (in mid-November) at #33 Free in the entire Kindle store UK! And #24 in the whole of the NL store.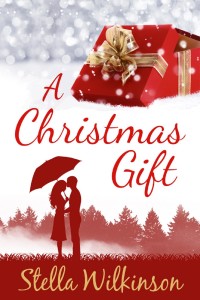 It's Amazon US Best Sellers Rank: #60 Free in Kindle Store
#1 in Kindle Store > Kindle eBooks > Teen & Young Adult > Romance > Contemporary
#1 in Kindle Store > Kindle Short Reads > 45 minutes (22-32 pages) > Teen & Young Adult
Admittedly my book is free, which helps, but it is short and it was always meant only as a loss-leader to link to my other work.  So far it has not produced a massive amount of sales of my other titles but I think that is because people are focussing on seasonal books, but it has created a huge amount of sign ups to my mailing list, which I will then utilise in the New Year with reminders and new releases, so I see a lot of on-going benefits to this.  And the total cost for me was $5 for the cover and $14 to get it edited. How is that not worth it? 😉
Just think about it… But don't think for too long or you'll miss this opportunity!
Sincerely,
* The first few months after people get new kindles as Christmas presents and go crazy downloading all the ebooks.