Podcast: Play in new window | Download
Subscribe: Apple Podcasts | RSS
Probably the most well-known male Urban Fantasy hero is Jim Butcher's Harry Dresden–an unwilling hero in a contemporary urban setting with a lot of supernatural elements. Think John McClane (from Die Hard) but wielding magical powers instead of a conventional weapon.
Sadly, we were not able to interview Jim Butcher (he's not indie) but we did have the next best thing! Domino Finn, author of the Black Magic Outlaw and Sycamore Moons series talked with us about Urban Fantasy, its tropes and how to write the tough guy protagonist–without making him an asshole.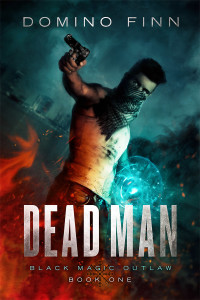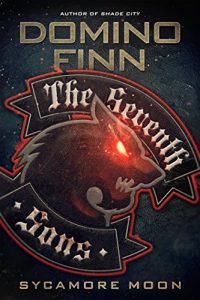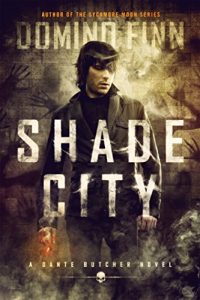 About our Guest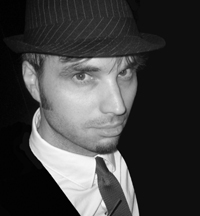 Domino Finn is an entertainment industry veteran, a contributor to award-winning video games, and the grizzled Urban Fantasy author of the best-selling Black Magic Outlaw series. His stories are equal parts spit, beer, and blood, and are notable for treating weighty issues with a supernatural veneer. If Domino has one rallying cry for the world, it's that fantasy is serious business.
SPRT Blog post: Engineering a Bestseller by Domino Finn
Questions and topics discussed:
How did you get started in writing?

What made you decide to self publish?

Would you ever consider a traditional publishing deal? What would be the conditions?

How does it compare with the Dresden Files and Iron Druid Chronicles?

Why do you think people like gritty male-lead UF books like your current series?

Have you written in other genres?

How much research did you do into selecting this particular genre and target market?

What makes Tough Guy Urban Fantasy unique?

What is your definition of Urban Fantasy?

Who is your target market?

Do you think that indies do well in this genre?

How much world building goes into a UF series?

What do you need to think about including?

How much of existing mythologies or religions do you incorporate into your world building?

Are you a plotter or a pantser?

Do you find you write faster with an outline?

How do you balance work and family?

Daily schedule?

What do you use Kboards for, and what do you get out it?

In regards to his guest post and series launch:

Do you think you would have done even better if you'd waited and released three books in the series in close succession?

What would you do differently?

At the end of last year you let us blog one of your kboards posts about engineering a bestseller. Can you tell us about what you did?

Did it turn out how you expected?

You have both your Black Magic Outlaw and Sycamore Moon series listed on Audible. Can you tell us about that process of getting audiobooks made of your novels, finding a proper voice actor, establishing royalty cuts, etc.?
If you have a second, an iTunes review would be VERY appreciated!
Join us next Thursday 7pm PST / 10pm EST
when we chat with Zoe York