Podcast: Play in new window | Download
Subscribe: Apple Podcasts | RSS
Apologies in advance for the audio issues.
---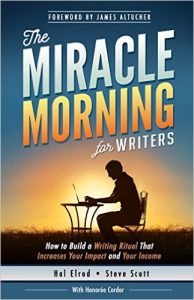 Remember when we interviewed Honorée Corder? Well she came back and this time she brought Hal Elrod and Steve Scott with her. Together they talked with us about their recently released non fiction book, The Miracle Morning for Writers: How to Build a Writing Ritual That Increases Your Impact and Your Income (Before 8AM). It combines Hal Elrod's global phenomenon with Steve Scott's writing habit techniques (which helped him get on the Wall Street Journal bestsellers list). You'll learn how to take charge of your morning and maximize "the rest of the day" for your writing efforts.
About our Guests
Hal Elrod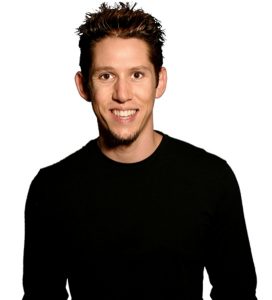 is the #1 best-selling author of what is now being widely regarded as "one of the most life-changing books ever written" (with over 1,331 five-star reviews on Amazon), The Miracle Morning: The Not-So-Obvious Secret Guaranteed To Transform Your Life… (Before 8AM). Hal died at age 20. Hit head-on by a drunk driver at 70 miles per hour, he broke 11 bones, was clinically dead for six minutes, spent six days in a coma, and was told he would never walk again. Defying the logic of doctors and the temptations to be a victim, Hal went on to not only walk but to run a 52 mile ultramarathon, become a hall of fame business achiever, an international keynote speaker, host of one of the top success podcasts on iTunes called Achieve Your Goals with Hal Elrod, and most importantly… he is grateful to be alive and living the life of his dreams with his wife, Ursula, and their two children, Sophie and Halsten.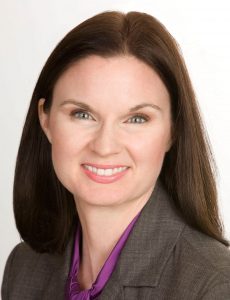 Honorée Corder is a bestselling author and executive business coach. She combines her business acumen and 12 years of self-publishing experience to provide structure, strategy, and accountability to individuals who want to elevate their platform and create multiple streams of income from publishing their own books. Honorée's coaching and books provide real-world, time-tested strategies. She shares step-by-step advice in a straight-forward, no-nonsense fashion for use today, to get desired results as soon as tomorrow.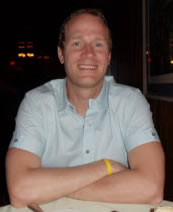 Steve Scott is a Wall Street Journal bestselling author with over 60 books in his catalog. He also blogs about habit development on his site DevelopGoodHabits.com. You can also find him at Authority.pub, where he teaches the principles of the authority self-publishing model. When not working, S.J. likes to read, exercise, and spend time with his family.
If you have a second, an iTunes review would be VERY appreciated!
Join us next Thursday 7pm PST / 10pm EST
when we chat with Domino Finn