Podcast: Play in new window | Download
Subscribe: Apple Podcasts | RSS
Hey folks! This week on the Self Publishing Roundtable we welcome back friend of the podcast and the indie community, author and entrepreneur Bryan Cohen!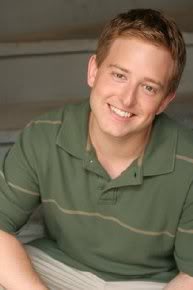 Bryan is the author of Ted Saves The World series as well as several non-fiction books on subjects like word prompts and creative writing. His website Build Creative Writing Ideas helps people to get over writer's block and come up with new creative projects. He is also the co-host of the popular Sell More Books Show, where he and author Jim Kukral of Author Marketing Club give us weekly updates on new and different ways to market yourself and your catalog.
Bryan's newest venture is a program called 'Selling For Authors', a 12 module course designed specifically to educate indie entrepreneurs in the ways of copywriting, blurb writing, and all the little things that you should have set in place in order to promote click-ability and ease-ability.
Come chat with us live at the usual time of Thursday at 7pm PST/10 pm EST, and join in on the conversation!
We also ask that you check out Bryan's site, sellingforauthors.com, if you think the course sounds interesting. Come back Thursday with questions for Bryan as the registration for his program will be open another 2 hours after the show ends. It will be the last live chance to pick Bryan's brain as to whether this course is for you!