Podcast: Play in new window | Download
Subscribe: Apple Podcasts | RSS
Hey folks! We're back this week with an another all new live episode of the Self Publishing Roundtable.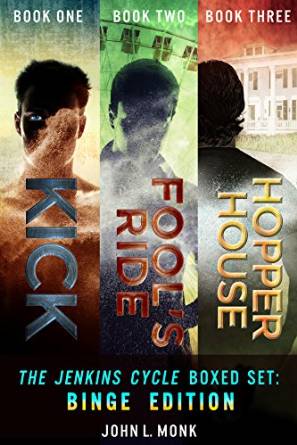 Join in this Thursday as Wade, Xavier and Liam welcome Erica Conroy to the panel, who will be filling in for Michelle while she is away, as well as special returning guest, John L. Monk, author of the Jenkins Cycle Series.
We had John on the show back in July, but unfortunately Wade was out of the picture that week. So, we decided to invite John back, and we're all looking forward to the discussion!
Check out John's books, as well as his 'Awesome Indies Project' over at his website:
Listen in on Thursday November 12th at 7pm PST/ 10pm EST and join in on the conversation in the chat below!