Podcast: Play in new window | Download
Subscribe: Apple Podcasts | RSS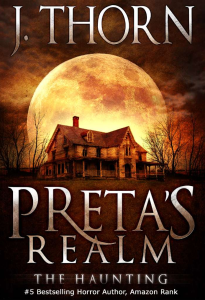 This week the Self-Publishing Roundtable is switching from romance to horror & welcomes author J. Thorn.
Despite being the very busy author of such titles as Demons Within, and Portal Arcane 1,11, and 111, James somehow finds the time to organize and launch multi-author promotional events. One of the projects he's been working on is a new site for authors to promote their box sets.
We'll be discussing the strategies James has found effective through the course of his Indie career, as well as getting the backstory, rundown and results of his various author events/promotions. Join us for information packed show this Thursday, May 29th.
As always we'll embed the video into this post just prior to the show airing. The audio will be available for download shortly after the show finishes.