Podcast: Play in new window | Download
Subscribe: Apple Podcasts | RSS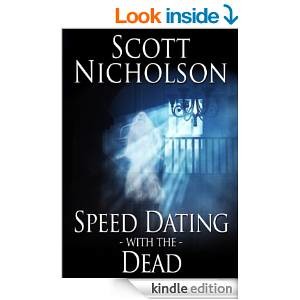 Thursday, August 7th at 9 pm Eastern Time/6 pm Pacific Time, the Roundtable will welcomed Scott Nicholson.
Scott is a bestselling horror and post apocalyptic author.  He started out his career with a traditional publishing deal, then began self publishing with the advent of Amazon's KDP.  Now he is a hybrid author with over 20 self published novels and 1 novel with Amazon's Thomas and Mercer imprint to his name.  He is part of the old guard of self publishing and will talk about how to succeed writing horror, lessons he's learned in the ever shifting self publishing landscape, and share some of his favorite marketing tips.
We talked about:
Scott's history in writing and publishing.
His move to self publishing from a traditional publishing model
His early days publishing e-books direct
What changes he has seen since he started in 2011
His thoughts on the current market of horror and his move to science fiction
His thoughts on the craft
He also answered several viewers questions throughout the show.
Check out Scott's books HERE