Podcast: Play in new window | Download
Subscribe: Apple Podcasts | RSS

Welcome to another episode of the Self-Publishing Roundtable. The weekly self publishing news and interview show, for indie authors, by indie authors. The You Tube video will be embedded at the top of this post at 10pm EST so you can watch the show from the Roundtable's website.
This will be the last show airing at 10 pm EST, starting next week the Roundtable will air on Thursdays at 9 pm EST.
Tonight we welcome romantic suspense author Cristin Harber to the Self-Publishing Roundtable.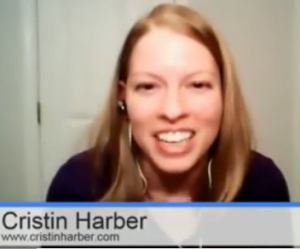 Cristin is the author of the Titan romantic suspense series. After attending RWA nationals in July of 2013 and listening to Liliana Hart's new author launch strategy, Cristin scrapped her plans and took steps to release five titles at once. (a collection of novels and novellas) Her books released the last week of September and quickly hit the tops of the romantic suspense bestsellers list. Through October alone, she sold 20,000 copies.
We'll be talking to Cristin about this launch strategy, as well as how she's been keeping the books moving since then.
Congratulations to Cristin as well for the release of Titan #6, Savage Secrets, which released this past Saturday, February 22nd.
You can find more information on Cristin through her website.