The Self-Publishing Roundtable (SPRT) was a podcast and blog
Every Thursday Night we used to stream an interview or discussion live on YouTube, and this website.
For those who like to read words, we (or a guest) sometimes blogged on Wednesdays.

Don't want to look at our pretty faces? Then get the audio, available on iTunes.
You can also watch us on our YouTube channel at any time.
Most Recent Podcasts and Blog Posts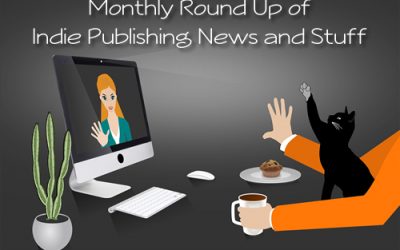 Podcast: Play in new window | Download
Subscribe: Apple Podcasts | RSS
Welcome to the Roundtable Roundup, our monthly podcast (first Thursday of the month) where we invite a guest or two to join us live to discuss the previous month's news and views from the self-publishing and indie industry.
This week Zoe York joined us to discuss:
– Author Earnings: Indie eBook Market Share is down!
– Will the real Stephen King please stand up
– Reedsy launches free publishing courses
– Changes to the Kindle Publishing Guidelines
– Changes to the Amazon pre-order rules
read more