Podcast: Play in new window | Download
Subscribe: Apple Podcasts | RSS

Pulp Speed isn't a new concept but the name might well be. It was coined by Dean Wesley Smith and essentially means: sitting down and writing lots of words and stories. Also known as putting your arse in the chair and writing. Dean went a little bit further with his definition and created pulp speeds — similar to Star Trek's warp speeds — so people can say they're at pulp speed one or whatever.
This is a popular yet controversial topic but considering all of the hype around 21 day / monthly challenges (Chris Fox, etc) that are currently circulating we thought we should dedicate a podcast episode to it. So we invited two authors Jim Johnson who runs a Google+ Group called Pulp Speeders and is currently completing a 3 Novels in 3 Months Challenge; and Ivy Sinclair who wrote: How I wrote 28,000 words in two days. Two authors who are definitely writing at pulp speeds and we asked them what pulp speed is, how to achieved it and how to get to the next speed…
About our guests: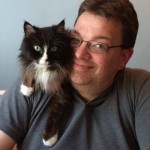 Jim Johnson lives in historic Alexandria, VA with his wife, newborn son, and several crazy cats. He is the author of the Pistols and Pyramids series as well as other prose fiction series currently under development. He has written sundry other pieces of fiction, including several stories published in the Star Trek universe, and has freelanced for pen and paper roleplaying game companies, including Decipher and White Wolf. Jim is an active member of SFWA and volunteers part of his time toward supporting the organization.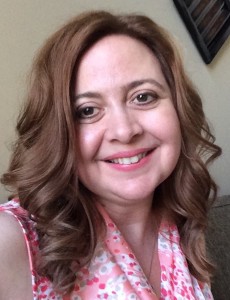 Ivy Sinclair cut her romance teeth on classics like Gone With the Wind, Casablanca, An Affair to Remember, and Sabrina. She is a firm believer in true love, a happily ever after ending, and the medicinal use of chocolate to cure any ailment of the heart. Ivy's guilty pleasures include sushi, endless Starbucks lattes, and wine. Readers of Ivy's stories can expect smoldering sweet stories of romance that tug at the heartstrings.
Questions asked and things discussed:
Ivy and Jim introduced themselves and told us about their writing history

How many words would writing fast be?

What is the challenge that you're doing doing, Jim?

How are you going to divide your day between writing and editing?

What are your individual methods to achieve 'pulp speed'?

What do you do if you get stuck mid-sprint?

What do you write in?

Ivy talked about dictation and how that has increased her output even more!

You've talked a lot about the positives to writing fast, what about the downsides and those who think writing fast equals lesser quality?

What steps do you take to continue your pulp speed and handle the editing to ensure quality?

When you're doing the outlining do you do a lot of character or world building?

Jim talked a little about character creation and compared it to the pen and paper RPGs he used to play.

What kind of launches are you doing for these books?

Jim asks Ivy: Are you wide with your books or just on Amazon?

What are the goals for your author careers?

How many hours on an average day are you spending on writing and writing related things?

Cate asks:

How do you guys go about reviews and newsletters sign ups

For those who are interested in starting pulp speeds, what advice do you have to them to get started, put their butts in the seat and typing the words?
Links and mentions:
If you have a second, an iTunes review would be VERY appreciated!